But what if the amplifier not only provided the additional power we wanted, but also had the ability to make the system sound better, instead of just louder? The KEY Smart Amplifier from Kicker will do just that. Designed specifically to greatly improve the sonics of a typical "deck and four" or OEM sort of system, the Kicker KEY180.4 amplifier uses powerful digital signal processing to bring concert realism to your car. Unlike other systems, the KEY180.4 doesn't need an expert tuner to get things right. Here's why…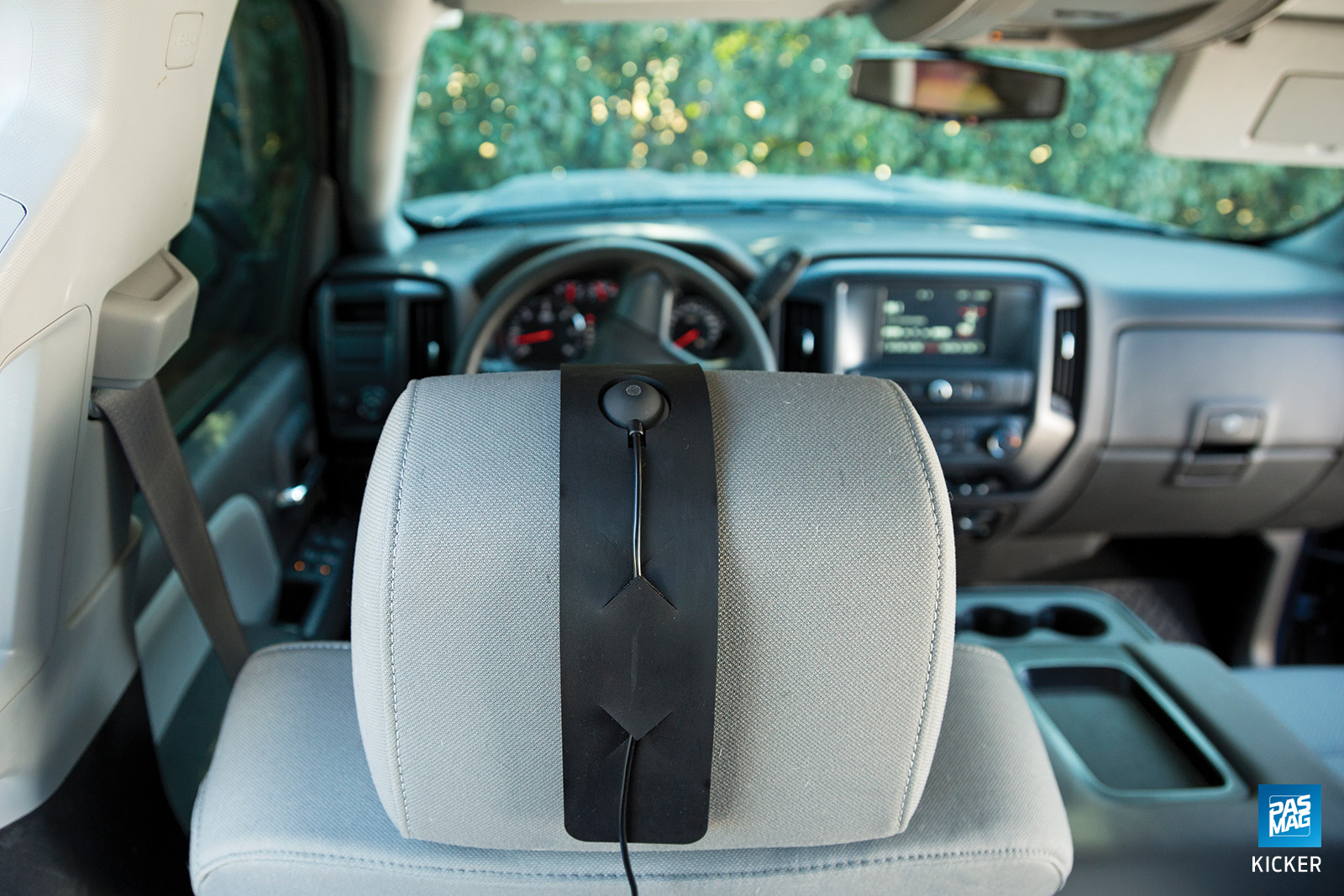 FEATURES
The Kicker KEY180.4 amplifier comes with A.I.-driven DSP, a special microphone, and a selector switch. To automatically EQ and time align your system, all you need to do is place the microphone on the driver's headrest and press the button. A special lab grade pink noise track (free download from Kicker's website) is played through your system, while the powerful processor determines speaker size, measures frequency response and arrival times from each speaker, and automatically makes the required adjustments. The key to how this digital wizardry works is in using a signal that the DSP already knows is flat. Then it measures what is received by the microphone and automatically makes the required corrections. The onboard 40-band EQ makes the necessary corrections to the system's frequency response, while the time correction places the sounds where the recording intended them to be. The process only takes a few minutes, and the result is startling with the soundstage lifted to the dash area, instead of simply coming from the doors.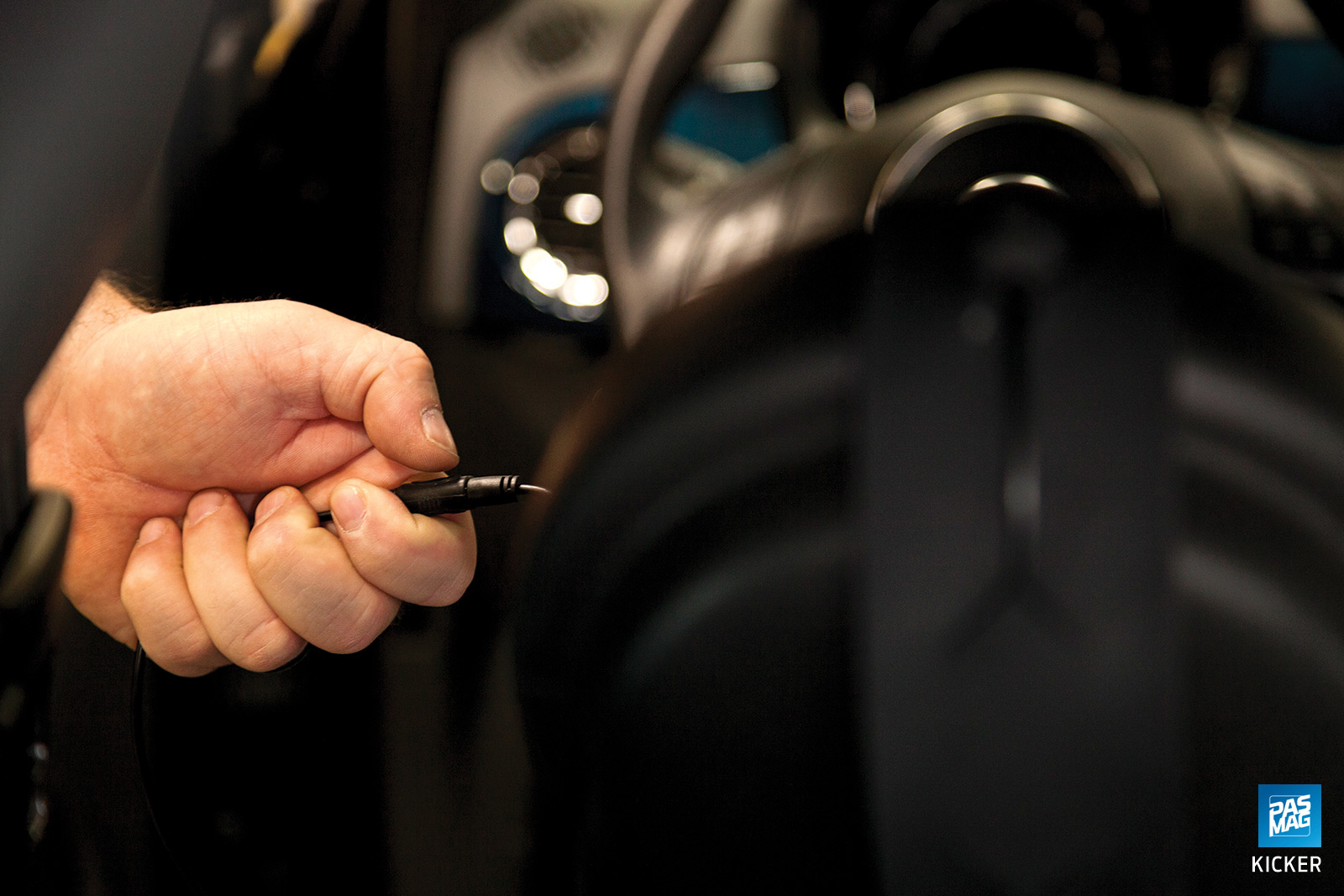 The amplifier itself is very compact, measuring 1-11/16 by 2-3/4 by 7-3/8 inches, but it still manages to pump out a respectable 180 watts of power (45x4 @ 4 ohms). The amplifier is a traditional four-channel design, but it can also be configured in Bi-Amp mode to drive mids and tweeters with individual channels. When used in Bi-Amp mode, the Auto Detect function will automatically set the crossover to either 3.2 kHz or 320 Hz, depending on the type of speaker detected.
In normal four-channel mode, there is a choice of three 24 dB/oct high-pass crossover frequencies (60/80/120 Hz) or, of course, a full range setting. These settings are accomplished via dip-switches on the end panel of the amp. In addition to the crossover settings, dip-switches are also used to select the other functions, such as turn-on type, fader, bi-amp mode, Kicker EQ, and more.